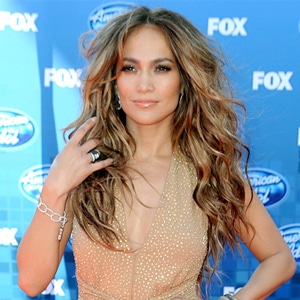 Frazer Harrison/Getty Images
Coming soon to a X-rated site near you: Jennifer Lopez in the buff!
Yes, J.Lo's former better half Ojani Noa is thisclose to signing a megadeal with a big porn company to release some salacious footage of the American Idol jurist.
So who's looking to snap up the raunchy honeymoon video and what's it expected to fetch?
Starting bids were "in the hundreds of thousands," Noa's manager, Ed Meyer, exclusively tells E! News. The final price is expected to skyrocket into the millions now that several top-tier porn companies are vying for the rights.
"I've gotten emails from Pornhub, YouPorn, Pulse Distribution, Red Light District and Kevin Blatt, who brokered Paris Hilton's sex tape," Meyer says.. "If an offer looks good, we'll definitely take it."
And while Noa and his producing partner Claudia Vazquez are in no rush to make a decision, at least one of the competitors believes it has what it takes to get the steamy video online soon.
"We are part of the largest network of adult sites on the Internet. Also we have the largest traffic, we get 50 million views per day," boasts Kate Miller of Pornhub.com, a site that is roughly the X-rated equivalent of YouTube. "We can pay the most because we got the most money."
While Miller declined to say how much her site was willing to spend, she says Pornhub already has a place carved out for the Lopez video in the site's Celebrity section.
Meanwhile, J.Lo has fought for years to keep the footage on lockdown.
Lopez's attorney, Jay Lavely, tells E! News that there is still a permanent injunction in place that prohibits the footage from being released and that a judge's ruling on May 26 preventing Lopez from interfering with Vazquez's livelihood does not change matters.
Vazquez, who bought the rights to Noa's J.Lo tales for the bargain price of $1, is still bound by the initial injunction against Noa and Meyer because she was acting "in concert or as an agent" for the two of them, Lavely says. Regardless, he adds, they are planning to appeal the judge's latest ruling.
Some history. Noa and Lopez were married in Miami on Feb. 22, 1997, long before she was famous. The footage now for sale comes from their honeymoon.
"There is about 15-20 minutes of total nudity between all the different clips among the 27 hours of footage," Meyer said.
But as a lawyer for Vazquez notes, the video is not technically a "sex tape."
"I can't speak to the specific contact [between J.Lo and Noa] but I can say there is a lot of footage that has never been seen before," M. Cris Armenta tells E! News. "Sex tape is not a term I would use."
In any case, the honeymoon was short-lived. Noa and Lopez divorced a year later and the footage wound up in storage for years.
For a few years, at least, they were on good terms. He even was a manager in one of her restaurants. Because of that amicable relationship, Meyer says, Noa wound up with the tapes back in his possession.
"When Lopez married her second husband [dancer Cris Judd], she gave Noa all the stuff to hide in the garage. And on top of that, we have all the home videos he shot, and in those videos, she's giving him permission to shoot her."
Noa and Lopez eventually had a falling out, first over him being fired from her restaurant and then over a long-planned tell-all and "biopic" starring Noa and produced by Vazquez. During the research for that project, the two unearthed all the footage.
In 2006, Lopez sued to prevent Noa from releasing a tell-all and managed to block the book.
But pretty soon, the world might see Jennifer Lopez like she's never been seen before.
—Additional reporting by Claudia Rosenbaum