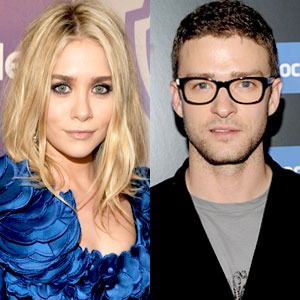 Kevin Mazur/Getty Images for InStyle; Stephen Lovekin/Getty Images
Justin Timberlake seems to be using his post-Jessica Biel singledom to prove once and for all how much of a ladies' man he really is—and while a slew of sexy starlets have had their names linked with his, Olivia Wilde and Ashley Olsen are the most recent lucky women.
But could it be that J.T. is just a really good pal to both?
"Justin is friends with both Olivia and Ashley," Justin's rep told us when we inquired about both beauties. "He is not romantically involved with either. He is single."
Ha! We've heard that one before.
But other sources close to J insist that it's—shockingly enough!—true.
"Justin and Ashley have a ton of mutual friends. Yeah, they were hanging out," our J.T. pal 'fesses. "But there is nothing going on...No, no, no, he is single."
But how can someone so darn cute stay single for long, right?
"You'll see just how boring his life is," our source spills. Now that we find truly hard to believe.
So what about Justin's many famous exes? Any chance one of those lucky babes will be the next to swoon Justin...again?
"Too much is being made about [Justin and Jessica]," our source insists, referencing the Vanity Fair item in which he apparently got all mushy when talking about his long-term GF.
"I don't know if there's a reconciliation or not, but he is still friendly with Jessica."
And it's a given that he's still pals with Cameron Diaz, seeing as the twosome will be hitting the big screen soon in Bad Teacher.
"He is a good guy. He stays friends with his exes," we're told.
Yeah, tell that to Britney.
"That was a long time ago," his friend defends him. "And people just don't want to let that one go. He's not that same person anymore."
And neither is she (clearly). Maybe it's time to pick up the phone and give Britters a call, huh, J.T.?