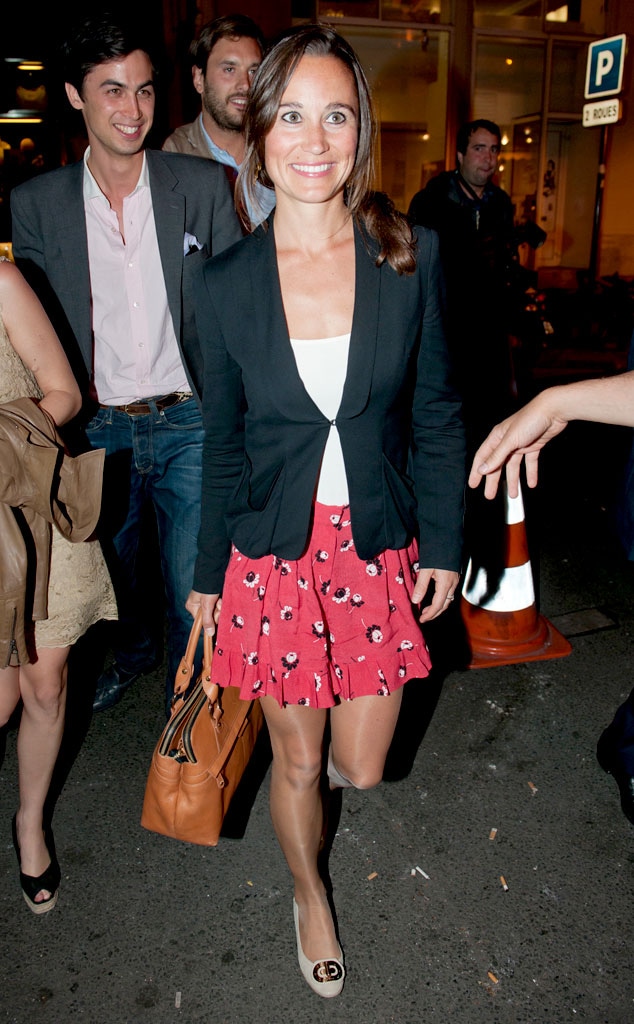 ELIOT/bauergriffinonline.com
Pippa Middleton is having one fabulous summer!
After making a splash at the royal wedding with boyfriend Alex Loudon, she first vacationed in Madrid with her ex George Percy last month.
And just this week, Kate Middleton's jet-setting little sis painted the town in the City of Light with a group of friends, including this handsome mystery man.
So does she have a new guy in her life?
Apparently not, says the mysterious Frenchman himself.
Although he sat with Pippa as she watched the French Open and accompanied her to dinner later at Cinq-Mars restaurant, he told reporters that he's not her boyfriend.
"Just a friend," he responded to a photographer when queried about his relationship with Pippa.
It was a late-night for the 27-year-old, as she continued the party at Le Montana, an exclusive nightclub that doesn't even open until midnight.
It seems she has good taste. Past celebs who've partied at the hotspot include Kate Moss, Victoria Beckham and Lenny Kravitz.
Pippa stayed out until 2 a.m. and rocked a short red skirt for her night on the town.
She's already landed back in London, but we can expect to see more of her on the social circuit, according to an insider.
"Pippa has an amazing little black book of contacts," an insider told Us Weekly. "She wants to be back on the scene!"
Sounds like she's accomplishing that mission in spades.
—Additional reporting by Kara Frasca