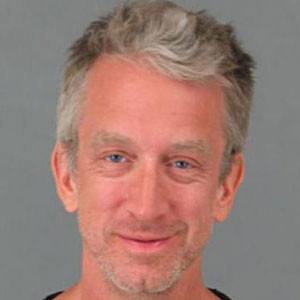 Andy Dick can't stop taking Little Andy out to play. And now it could cost him.
The trouble-prone funnyman is being accused of inflicting emotional distress on a comedy club patron after Dick allegedly exposed his genitals during a December gig in Dallas.
Cue the double entendres...
Per the personal injury complaint filed May 10 in Dallas County Court, plaintiff Robert Tucker says he was none too pleased when Dick broke out the family jewels while walking through the audience  at Trees nightclub on Dec. 19.
According to the lawsuit, Dick, dressed in a red skirt, black top and wig, stood atop a barstool, grabbed the plaintiff's head and then pulled down his skirt with his other hand "exposing the fact that he was not wearing underwear beneath the skirt."
"Defendant Dick then, while still controlling Plaintiff's head with his hand, forced his genitals against the left side of Plaintiff's face. Plaintiff immediately pulled away," the court docs state.
The up-close meet-and-greet "degraded and humiliated" Tucker, causing severe and long-lasting emotional distress, per the lawsuit.
Tucker claims he was then defamed and subjected to further humliaiton by the 45-year-old comic once the indecent behavior was posted on YouTube (the incident comes at the 3:20 mark).
"He asked him for an autograph and that's what he got returned," Tucker's attorney, Ed Moore, tells E! News.
There was no immediate comment from Dick.
Moore says that Tucker tried not to call the incident to anyone else's attention initially but decided  to file after he began getting mocked by people at work.
And all this happened, says Moore, a day after the former NewsRadio star pulled an audience member onstage at another venue called Emo's and "repeatedly forced the patron's head into Andy Dick's groin."
The lawsuit outlines what it says is Dick's history of such antics, including being sued for sexual battery in 2001, getting arrested for pulling down a female fan's shirt in 2008, and his 2010 bust on two felony counts of sexual abuse in West Virginia.
Tucker sees unspecified damage not only against Dick, but UTA, the agency which set up the gig, and Tree Fitty Group, the company which runs the venue.
UPDATE: E! News confirmed on March 28, 2013, that all parties had reached an unspecified agreement and the case had been dismissed with prejudice, meaning the plaintiff cannot sue Dick again with the same allegations.