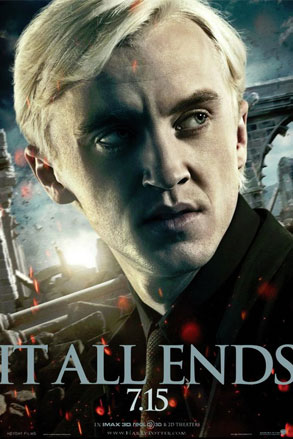 Warner Bros. Entertainment
Another day, another glimpse into Harry Potter and the Deathly Hallows, Part 2—this time starring Tom Felton as Draco Malfoy!
The feeling of impending doom continues, and this shot of the snobby manipulator is accompanied with the line, "Don't you understand? I have to do this."
So many questions. Is Draco turning on his Slytherin roots and saying he must help Harry? Or is he possibly reinforcing the fact that he must stick with them and contribute to the boy wizard's demise?
Either way, the path of destruction sweeping through the Harry Potter world is leaving no one unscathed. The real question is: Who will be left standing after it all ends?