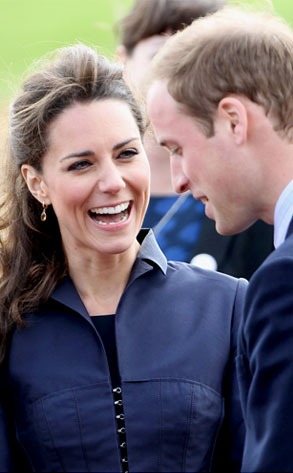 Chris Jackson/Getty Images
The British are coming! The British are coming! But where, exactly, are they coming to?
No longer forced to suffer the indignity of ogling the royal newlyweds from afar, it's North America's turn to bask in the glory of Kate Middleton's shiny hair and enviable wardrobe and Prince William's…well, and Prince William.
So where—and when—will the duo be touching down when they land on our shores next month?
Wonder no more, because the details of their eight-city Canadian and U.S. extravaganza have been revealed. Incidentally, this marks the third time Wills has visited Canada and the first time Kate has been to either the U.S. or to our neighbor to the north.
According to Clarence House, the theme of the 2011 Royal Tour (what, you don't name and theme all your vacations?) is "'Moving Forward Together,' from past accomplishments to current service to future achievements." Kinda just rolls off the tongue, right?
A more concrete and detailed itinerary will be made available closer to the trip, but for now, mark your calendars—here's when and where to catch a glimpse of the Duke and Duchess:
• June 30-July 2: National Capital Region (Ottawa, Ontario and Gatineau, Quebec)
• July 2: Montreal
• July 3: Quebec City
• July 3-4: Charlottetown, Prince Edward Island
• July 4: Summerside, Prince Edward Island
• July 4-6: Yellowknife, Northwest Territories
• July 6-8: Calgary, Alberta
• July 8-10: Los Angeles