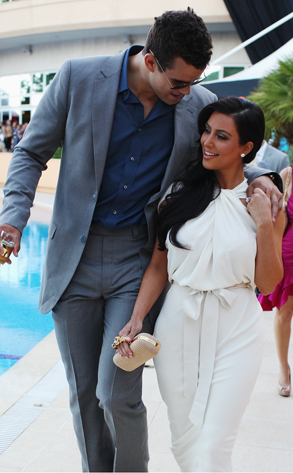 Mark Thompson/Getty Images
Kim Kardashian is already looking the part of the blushing bride!
The E! star was radiant in white Friday as she and fiancé Kris Humphries attended the Amber Fashion Show at the Meridien Beach Plaza hotel in Monte Carlo, just one of the annual soirees held in conjunction with the Monaco Grand Prix.
This was their first public appearance together as an Engaged Couple—and a particularly striking one, at that, with Kris proving that he cleans up awfully nice off the basketball court.