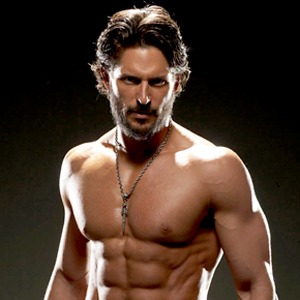 Cory Sorensen/corysorensen.com
Joe Manganiello has a problem—he's too hot.
OK, it's not exactly a problem but the True Blood werewolf says he may have pumped, chiseled and muscled his way into a corner.
"Sometimes I think, 'Man, maybe I raised the bar a little too high last year,' " the actor tells me, adding with a laugh, "I'm also at the age where this is the time to do it. So if I'm going to do it, let's see how far we can push it."
No surprise, but it sounds like he's going to be more naked than ever during the new season of HBO's bloodsucker series...