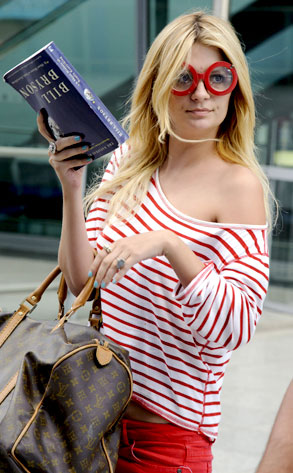 INFdaily.com
Mischa Barton got all quirky with a pair of red goggle glasses and matching chemise in France this week, and Joan Rivers couldn't resist making some comparisons.
"She looks like Mrs. Waldo," the Fashion Police host quipped, before lamenting, "Poor Sally Jesse Raphael is not aging well."
And that's not all. The hostess with the mostest talks tacky dresses, granny hairstyles, sluts and more!
So click in and get all of Joan's jokes that didn't make it on air in our sassy sartorial photo gallery.