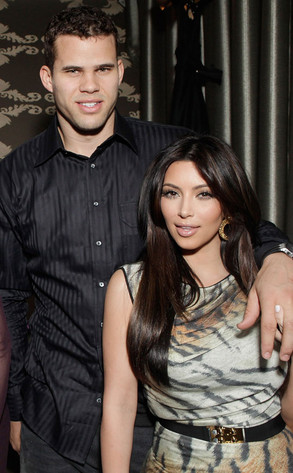 Todd Williamson/WireImage.com
Sorry, fellas. Kim Kardashian is officially off the market!
After a relatively short (but long in Kardashian terms—hiya, Khlomar!) six months of dating, New Jersey Nets forward Kris Humphries popped the question to Kim, E! News confirms.
As one would expect, it was a proposal—and ohdeargodareyouforreal—a ring befitting the reality princess.