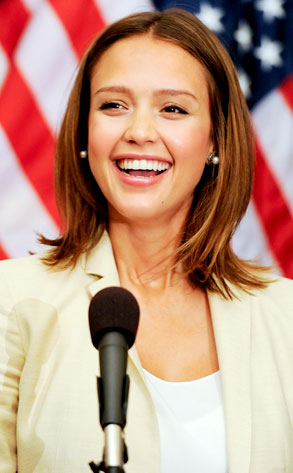 Riccardo S. Savi/FilmMagic
Trust us, this is no invisible woman.
Actress and mom Jessica Alba brought her baby bump before members of Congress in hopes of garnering support for the Safe Chemicals Act of 2011.
Acting as a spokesperson for the Safer Chemicals, Healthy Families Coalition, Alba was on hand with other moms from around the country to show support for a bill sponsored by Sen. Frank Lautenberg (D-NJ), which is designed to provide greater safety and information about household chemicals.
"As you may have heard, I'll be having my second child soon. It would be wonderful if Congress could pass this legislation in time for his or her arrival. Don't send flowers. No fruit baskets. Instead, let's all give the gift of health to each other with the Safe Chemicals Act."