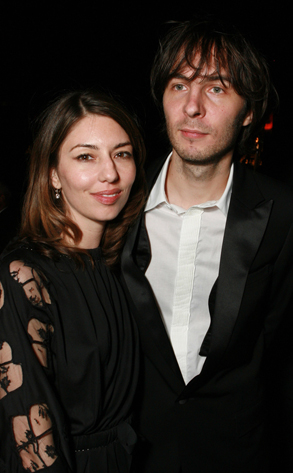 Eric Charbonneau/WireImage.com
When it comes to her love life, director Sofia Coppola is taking things in a whole new, well, direction.
A rep for the 40-year-old filmmaker confirms to E! News that Francis Ford Coppola's little girl is preparing to tie the knot with her longtime partner, Phoenix frontman Thomas Mars.
The couple will marry this August at Palazzo Margherita, the 19th-century villa owned by Sofia's father in southern Italy.
Coppola, who was previously married to director Spike Jonze, has two daughters with Mars—4-year-old Romy and 1-year-old Cosima.
Cheers, you two. With a little help from Pops, of course!