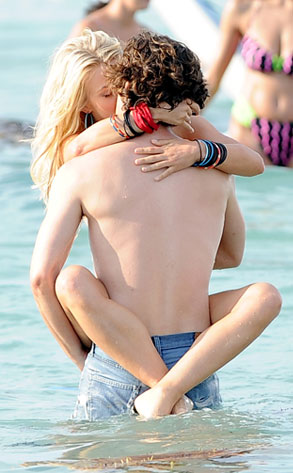 INFphoto.com
Hot damn, it's not even Memorial Day yet, but already a couple of sizzling young stars are getting in the mood for some (scripted) summer loving.
These two on-camera lovebirds and their frisky surf frolicking were caught on camera for all the world to see while filming in Miami this week.
So who is this smooching twosome? And more importantly, does her mega-mogul beau have anything to worry about?