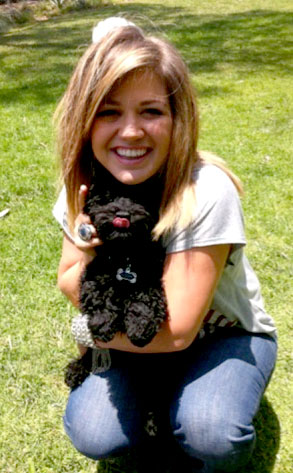 Some people wait a lifetime for a doggie like this.
Kelly Clarkson took to Facebook this weekend to share a pic of her too-cute-for-words little guy.
"Me and my new puppy Joplin on the set of my photo shoot for my new album," she wrote. "He's adorable!"
We couldn't agree more. Although, you don't look half bad yourself there, Kel!