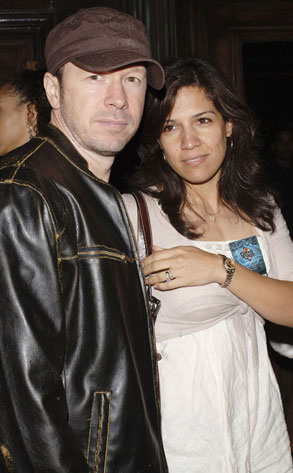 Stephen Shugerman / Getty Images
Call him New Kid on the chopping block.
Donnie Wahlberg's wife of more than eight years, Kim Fey Wahlberg, has filed for divorce from the comeback-minded boy bander, citing the ever popular "irreconcilable differences."
And while his missus was filing divorce papers in Los Angeles Superior Court on Aug. 13, the 39-year-old singer was doing the same in Ventura County.
The couple have apparently been living separate lives for much longer, with the court documents indicating they have been estranged since January.
"I can confirm that the couple are divorcing," Wahlberg's publicist told E! News. "They have been separated for almost a year but remain close friends."