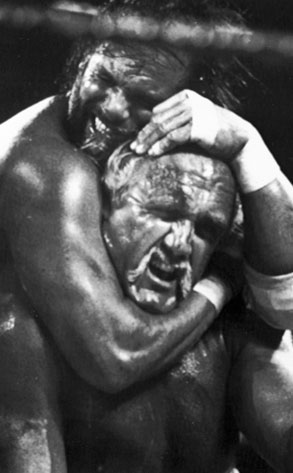 AP Photo/B. Vartan Boyajian
The death of Randy "Macho Man" Savage this morning has crushed Hulk Hogan.
The two WWE vets were bitter rivals (on camera, at least) for years before becoming good friends and tag-teaming as the Mega Powers in the late '80s. A decade later, they had a falling out and didn't speak for a long time.
But after getting wind of today's tragic news, a grieving Hogan took to Twitter to reflect and pay tribute. Here's what he and some of Savage's fellow grapplers had to say about their fallen comrade: