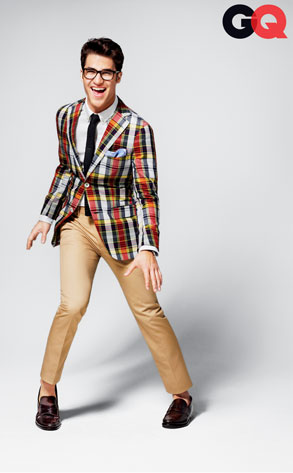 Kai Z Feng/GQ
While we definitely don't mind seeing a shirtless Darren Criss every now and then, we must admit—the Glee guy looks pretty fine all dressed up, too.
The 24-year-old actor is looking cuter than ever in the new issue of GQ, showing off his slick summer style in a playful photo spread.
One shot has Criss goofing around in tan pants and a colorful plaid jacket, while in another he's channeling Old Hollywood in a formal white suit, blue shirt and black bow tie
So what's with the shot of him tossing a wedding band in the air?