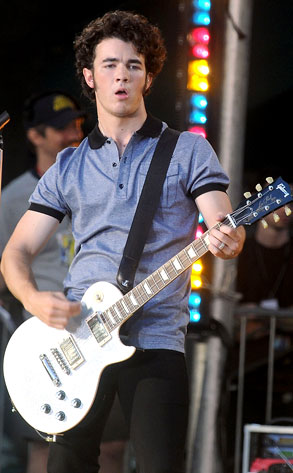 Jamie McCarthy/Getty Images
How do you get VIP or backstage passes at concerts? I'm not a crazy, but I would love to meet Foo Fighters next time they play here.
—Jenna, Melville, N.Y.
I'd like to take this opportunity to dedicate this column to Kevin, That Other Jonas, who gets such little love from the kids. Everyone is always going on about Foo Fighters or Rihanna or the two hot Jonas Brothers. Doesn't anyone want to hang out backstage with What's-His-Name Jonas? Kevin? No?
Anyway, no matter. From what I learned today from Industry insiders, you stand very little chance of a backstage meeting with any of the above. Sorry. Actually, no I'm not. But I am fairly certain in my convictions. Find out exactly what's wrong with you after the jump.