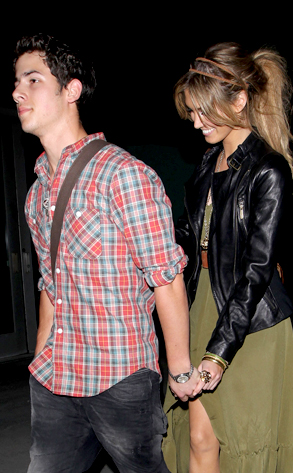 Hellmuth Dominguez, PacificCoastNews.com
Nick Jonas has snagged himself an older woman. Make that a smokin' hot older woman who's practically royalty in Australia.
Say hello to Delta Goodrem—and if she seems familiar, it's because you probably just saw her last week on Dancing With the Stars, performing two songs, one with Michael Bolton, at the 11th hour after Adele turned up sick.
The 26-year-old blond songbird quickly went from a nobody to a standing ovation. But who the heck is she? And where's she been hiding?