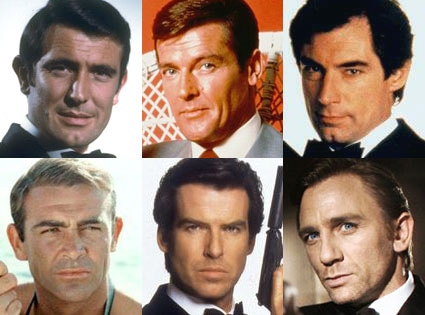 United Artists
Diamonds are forever, but marriages...not so much.
One of the manly men who has donned 007's tuxedo in the past is a free agent now that a judge has signed off on his divorce from a woman who held her own in the spotlight back in the 1980s.
You've got six James Bonds to choose from, and the laser that's going to cut you in half is slowly approaching...
John M. Heller/Getty Images
It's one-and-done Bond George Lazenby, who starred in 1969's On Her Majesty's Secret Service, who is now officially divorced from tennis champ Pam Shriver after almost nine years of marriage (though they separated several years ago). It was the second time around for both.
Shriver filed for divorce in 2008, citing irreconcilable differences. While their financial dealings remain confidential, they will share joint custody of their 6-year-old son, George Jr., and 5-year-old twins, Kate and Sam, according to court documents.
Lazenby, who's from Australia, was the first non-British actor to play Bond until the Irish Brosnan took over for Golden Eye.