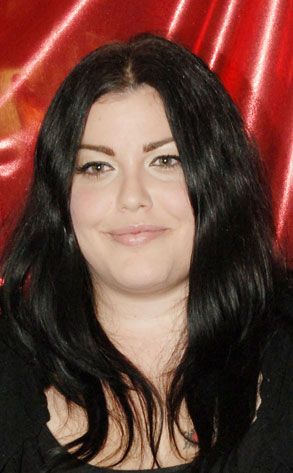 Denise Truscello / Getty Images
Mia Tyler's engagement did not Liv long.
The model, who's the daughter of Aerosmith frontman Steven Tyler and sister of actress Liv, has announced on her MySpace page that she and her fiancé of roughly nine months, guitarist Brian Harrah, have split.
"I am no longer in that relationship," the 29-year-old wrote in a message titled "Everything Must End."
"Before you read it in some dumb article or online, let me be the first to say it. We broke up about two weeks ago. I am not ready to be in a relationship at the moment. I've been married once before and I'm not entirely sure I want to do it again."
The Celebrity Fit Club alum's previous marriage, to Papa Roach drummer David Louis Buckner, lasted just two years, with the duo splitting in 2005.
She announced her engagement to Harrah in another online posting last November.
"As far as the breakup goes, there are no hard feelings and we are still friends...I will always love him...This is a hard time for both of us.
"And if nothing else, it's helped me slim down. A breakup is always a great diet," the Tyler added.
As for Harrah, there may be no hard feelings, but there's also no sentimentality in keeping for posterity the vestiges of their engagement.
A source tells E! News the rocker was attempting to sell back the antique ring at the downtown Los Angeles jewelry store Capri last week.
"He was talking about how they were friends for a long time, but that they decided to call it off," the source said.
He also ended up calling off the transaction, leaving the jewelry store with the ring in his pocket after the jeweler offered him just a fraction of what he paid for the bauble.
"He said he was going to think about it," the source told E! News.
—Additional reporting by Claudia Rosenbaum