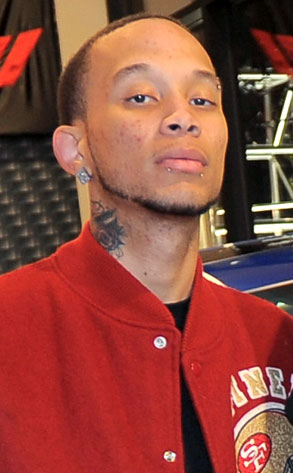 Charley Gallay/Getty Images for Chrysler
M-Bone, a So-Cal hip-hopster with the Dougie-happy Cali Swag District, has died after being gunned down in a drive-by shooting late last night.
Police in Inglewood confirm that a man was killed by two gunshots to the head around 10:30 p.m. The victim was sitting in the passenger seat of a car when another vehicle pulled up alongside and unloaded "at least two rounds" into the car, according to Lt. Michael Marshall.
The victim was taken to a nearby hospital and pronounced dead on arrival. He was just 22.
Was there a motive?