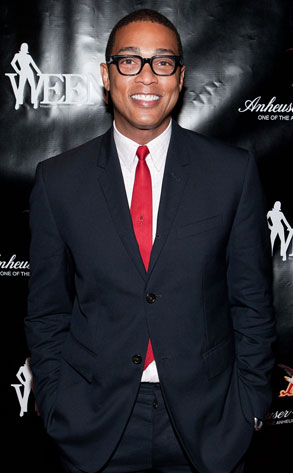 Dario Cantatore/Getty Images
This just in from CNN: One of its star anchors is ready to make a big announcement. Weekend anchor Don Lemon has revealed that he is gay.
"Today I chose to step out on faith and begin openly living my own truth...There was a time when I was terrified of revealing these things to the person I love most in this world—my own mother. But when I finally mustered the courage to tell her that I had been molested as a child and that I was born gay, my life began to change in positive ways that I never imagined possible," says the 45-year-old newsman, who is making the rounds in support of his new memoir, Transparent.