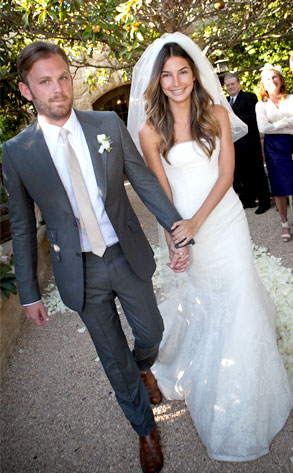 Courtesy of Joe Buissink
It's a match made in rock 'n' roll heaven—with a bunch of Angels standing in as witnesses.
Kings Of Leon frontman Caleb Followill swapped vows Thursday night in Santa Barbara with his Victoria's Secret fiancée Lily Aldridge, a source tells E! News.
And with these camera-ready attendees, we can't wait to see the rest of the wedding pics...