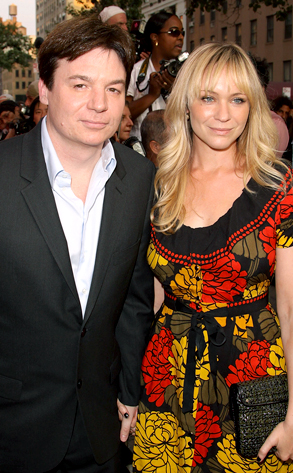 Soul Brother/FilmMagic
It's a baby, baby.
There's a first time for everything, and for Mike Myers, at the tender age of 47, he's about to try his hand at fatherhood.
The funnyman and his wife of less than a year, Kelly Tisdale, are expecting their first child together.
"They are overjoyed," Myers' rep, Ina Treciokas, told E! News.
No details have been announced, but according to the New York Post, Tisdale—already sporting a noticeable bump—is in her second trimester.
Though the duo tied the knot last fall, they didn't reveal their union news until March of this year. Myers was previously married, for 12 years, to Robin Ruzan, though they had no children together.