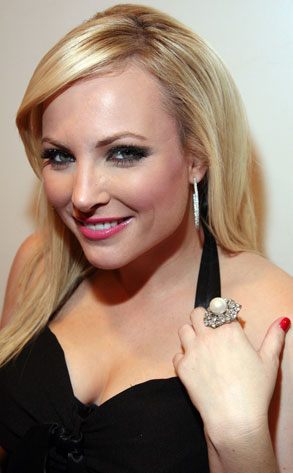 John W. Ferguson/Getty Images
Fired (but not yet gone) Fox News blowhard Glenn Beck apparently can't stop shooting off his mouth. Yesterday Beck mocked Meghan McCain's appearance in the Style Network's skin cancer awareness ad, which equates not using sunscreen with walking around naked.
Beck reportedly spent eight minutes slagging the ad in which Megan and other celebs appear to be naked. He pretended to barf repeatedly and said things such as, "Put some extra clothes on. Like, lots of extra clothes...has she thought about a burqa, just to be extra safe?" Way to stay classy, Glenn.
But now McCain is firing back in The Daily Beast. Hear her snappy retort (and watch the PSA) after the jump: