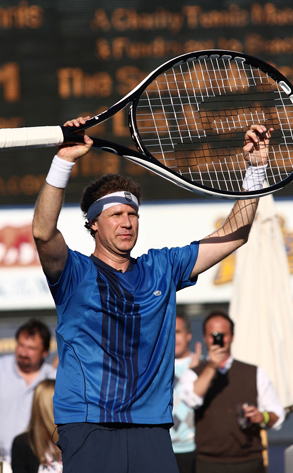 Noel Vasquez/Getty Images
Frank the Tank now has a legitimate reason to chug a beer, strip down and go streaking!
That's because it's just been announced that the Kennedy Center will award Will Ferrell with the 14th Annual Mark Twain Prize for American Humor on Oct. 23 in D.C.
"I am truly honored to receive this distinction," the funnyman behind such hit flicks as Old School, Anchorman and Talledega Nights, said in a statement. "I will now begin cultivating a Mark Twain-esque moustache in anticipation of the event."
Ferrell is certainly in good company. Tina Fey, Bill Cosby, George Carlin, Billy Crystal, Neil Simon, Steve Martin, Lorne Michaels, Lily Tomlin, Bob Newhart, Whoopi Goldberg, Carl Reiner, Jonathan Winters and Richard Pryor are all previous recipients.