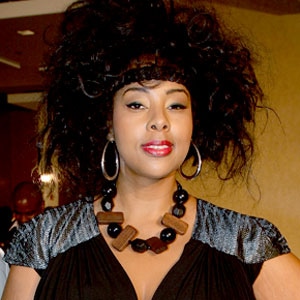 Moises De Pena/WireImage.com
Mia Amber Davis died from a blood clot.
That's according to her cousin, Dr. Mignon R. Moore, who tells E! News exclusively that the husband of the Road Trip star and plus-sized model was notified by the coroner yesterday of the preliminary finding.
"The family is devastated," she says. "This was such an unexpected loss, and she went to a very reputable physician. I took her myself on the day of her surgery and within 24 hours she was dead."
The coroner's investigator spoke last night with Davis' husband, Michael Yard, according to Mignon.
While the blod clot finding was expected, the cause of death won't be official for several weeks, due to the length of time it takes for toxicology tests results.
"Nothing has been confirmed but the coroner did tell us that he thinks Mia died from a blood clot related to the knee surgery," she adds. "We are just now finding this out that this is all too common and people don't know the risks of arthroscopic surgery. They need to be made aware of the risks."
Mignon says that Davis was excited to get this operation done given she's been having issues due to an old sports injury.
"She had long-term problems with her knee," says her cousin. "It was always swollen, she couldn't' walk on it. She had big plans and was so excited about life. She was producing Divorce Court here in L.A."
The family is currently preparing to transport Davis' body home to New York, where the funeral will be held, though no date has been set.
Gail Steinberg, executive producer of Divorce Court, who has known Mia for 16 years dating back to their days working on The Ricki Lake Show, issued this statement to E! News today.
"Mia was not only a talented producer, editor and model, but also a truly beautiful woman in every way. She was kind, clever, and original, with a wry sense of humor and a fierce devotion to those she loved, especially her beloved husband Mike and her mother Ida," said Steinberg. " We are deeply saddened by Mia's untimely passing and the hole it has left in the universe, and speaking for all of us on the Divorce Court team, I can say that her kind spirit and positive attitude will be greatly missed. Our thoughts and prayers go out to her family during this difficult time."
Meanwhile, Davis' friend Madeline Figueroa-Jones, the editor of Plus Model Magazine who put the curvy model on the cover in April 2007, tells E! News that readers have been sending notes mourning the death of this beautiful woman.
She also spoke to Yard, whom she describes as "completely devastated"—"as is the rest of the world  [and] the rest of the plus-size community, her fans and our readers."
Also in mourning is former supermodel Janice Dickinson, host of Oxygen's The Janice Dickinson Modeling Agency: Size Does Matter, on which Mia appeared during the fourth season.
"I am proud to say she was my friend and she had a heart of gold and I loved her dearly," Dickinson tells E! News.
For fans wishing to honor Mia's memory, the family has created the Mia Amber Memorial Fund, which is accepting donations in lieu of flowers.