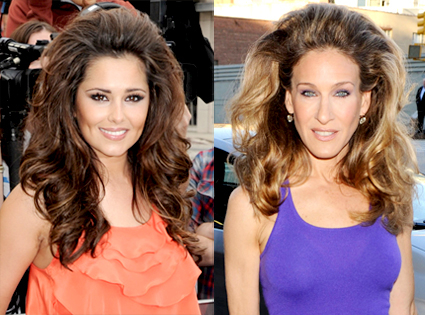 Kevin Winter/Getty Images; Demis Maryannakis, PacificCoastNews.com
Hollywood's latest trend is nothing if not hair-raising!
Fashionista Sarah Jessica Parker rocked a huge, '60s bouffant yesterday when she stepped out for the Robin Hood Foundation gala in New York City.
And just a day earlier, new X Factor judge Cheryl Cole also sported a teased, Texas-sized mane on her way to the reality show's audtions in La-La Land.
Are you ready for big hair to make a comeback, or are the ladies' sky-high locks a big no-no?