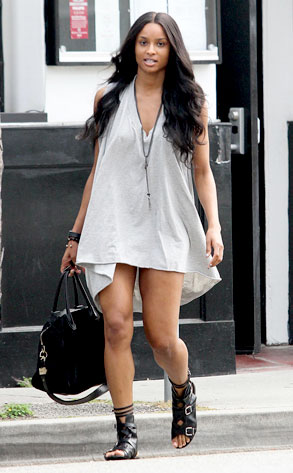 RAMEY PHOTO
We see London, we see France, we don't see Ciara's underpants.
Although, it would have taken just the slightest of breezes to catch a glimpse of 'em this weekend seeing how the singer strolled around West Hollywood wearing a grey top, a pair of gladiator sandals, but nothing in between!
A deliberate fashion statement? Or simple forgetfulness?
Either way, looks like somebody got caught with her pants down. Oh wait.