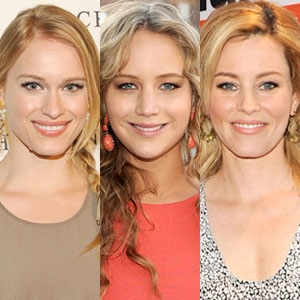 John M. Heller/Getty Images; Dimitrios Kambouris/WireImage.com; Jason Merritt/Getty Images
Clearly, this is no CGI-powered Twilight kinda franchise in the making.
With just a month left before The Hunger Games begins shooting, an inside Hunger source tells us the entire cast is currently enrolled in physically demanding stunt training!
And while these pretty boys and girls are battling it out in training, wonder how the cast is getting along in real life?
"The cast mates are all really happy with each other and get along great so far," our source tells us, regarding the actors who have varying degrees of fame.
And while most of the tributes cast already have serious experience as stunt doubles, everyone is still required to attend training a few days a week, we're told.
"They have to learn archery, sword fighting, martial arts and the like," the knowledgeable insider insists. Filming starts in June in North Carolina, do they don't have too much longer to snap to!
"They want the actors to genuinely know what they are doing," adds our source, who also says the film will have a "very cool and futuristic feel."
When we ran into District 1 tribute Glimmer, played by Leven Rambin, at the IWC Schaffhausen presents Peter Lindbergh's Portofino last week, the actress told us she had to stay mum on the film. But she did say, "I'm so excited to work with Josh Hutcherson, I've been friends with him for years."
Good thing the Tributes are all getting along so far, because our Hunger mole tells us they will most likely be filming all summer long.
Hmm. With all these young tributes stuck on set for the summer, wonder if North Carolina is going to turn into a little Vancouver-style off-camera love-fest?