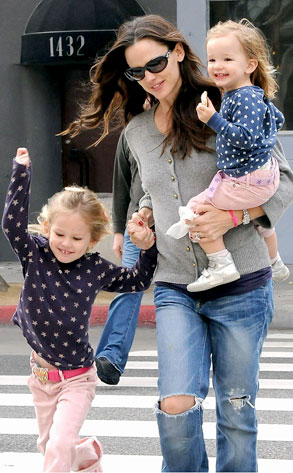 VAH/Fame Pictures
With Mother's Day approaching this Sunday, we thought we'd take a moment to showcase some of the lovely ladies who seem to strike the right balance between doing one's day job and doing the most important job.
Of course, it doesn't hurt that they all looking really good doing that job, too!
So check out our new gallery celebrating gorgeous mamas like Gwen Stefani, Jessica Alba, Jennifer Garner and more...and let it be a reminder to call you-know-who on Sunday!