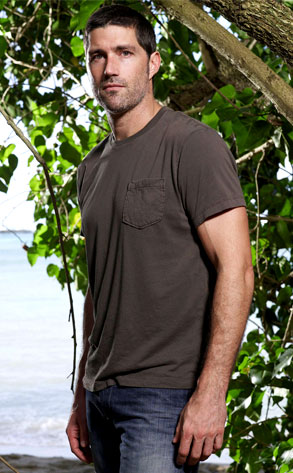 ABC/ART STREIBER
Matthew Fox is standing atop an island of cash.
The Lost star has inked a new deal that gives him a 50 percent raise, bringing his salary to an estimated $225,000 per episode, according to the Hollywood Reporter.
The 42-year-old Fox, who plays the hit ABC drama's reluctant hero, Dr. Jack Shephard, previously earned about $150,000 for each Lost segment aired. But his reps had quietly been negotiating a sizeable bump with producers that paid off in this week's pact.
A publicist for the drama declined to comment, but an insider close to the show told E! News there were "inaccuracies" in the report.
Following suit, other key players on the show—such as Evangeline Lilly, who plays Jack's love interest, Kate—are said to be renegotiating their contracts for hefty increases.
As well they should, considering cocreators and executive producers Damon Lindelof and Carlton Cuse have previously stated they only have 34 episodes left to go before the Emmy-winning action-adventure mystery series ends its riveting six-season run in 2010.
The last pay hike Lost castmembers received was in January 2006, when ABC Studios raised their salaries by $80,000 an episode. But as the series' de facto lead, Fox purportedly nabbed a bonus estimated at $250,000.
Shooting on Lost's fifth season gets under way on Monday.