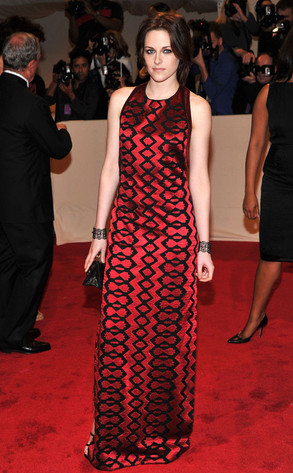 Stephen Lovekin/Getty Images
Whether you loved or hated Kristen Stewart's ruby red floor-length Proenza Schouler gown at Monday night's Met Gala, there is no question the starlet, who obviously prefers jeans and sneakers to ball gowns, always makes what she wears her own.
Whether it's designer minidresses paired with her Converse flats or modern takes on Gothic gowns, K.Stew definitely infuses her own personal style, for better or worse, into a world of celebrity look-alikes.
But even our Kristen needs a little help sometimes...