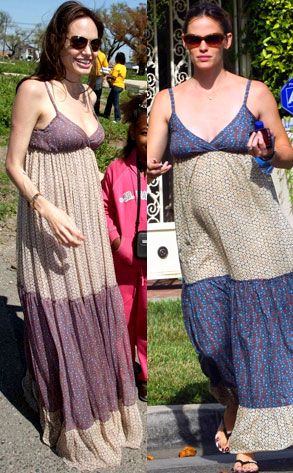 Flynet, Charlie Varley/Sipa
No, not Aniston. Everyone just calm down.
Jennifer Garner covered her growing baby bump yesterday with the very same floral maxi Angelina used to conceal the growing place of the Golden Twins while in New Orleans saving someone this past March.
It's pretty risky to wear the same dress as Angie because, well, she's Angelina Jolie, greatest human to walk the planet (except for Bono). But Jennifer seems up to the challenge, so bring on the judgment!
Which pregnant star rocks the prairie floral the best?