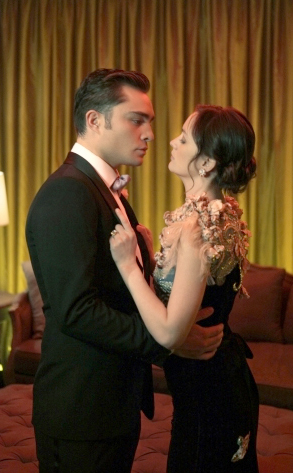 Giovanni Rufino/ The CW
Deep breaths, Gossip Girl fans, deep breaths.
We just talked to executive producer Josh Safran about last night's shocking scene between Chuck (Ed Westwick) and Blair (Leighton Meester), and as Safran puts it, "We feel it's very important to know that she is not scared—if anything, she is scared for Chuck, and what he might do to himself—but she is never afraid of what he might do to her. Leighton and I were very clear about that." Moreover, the Basshole is due for a "reckoning," just as soon as he comes to his senses, which will take in the midst of the "thrilling" and "uplifting" two-part finale.
Will Blair get her fairy tale? And who is the prince in question? That guy from Europe or, as Serena (Blake Lively) pointed out, that guy who has his own Upper East Side Empire?
Here's what we can tell you: