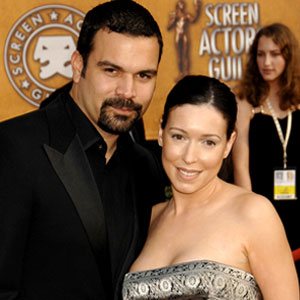 AP Photo / Jennifer Graylock
Where's Gaby when he needs her?
Ricardo Chavira, who plays Eva Longoria's religious ex-con hubby, Carlos Solis, on ABC's Desperate Housewives, could use a little solace right about now after being busted early this morning in Los Angeles for drunken driving, an LAPD spokesman confirmed to E! News.
Here's what happened...
Police saw the 39-year-old thesp driving erratically and pulled him over at approximately 2 a.m. After supposedly smelling alcohol on his breath, officers administered field sobriety tests at the scene that he subsequently flunked. He also reportedly refused to take a Breathalyzer and blood test so officers took him into custody and booked him on suspicion of DUI.
Chavira's currently behind bars in lieu of $25,000 bail.
A rep for the actor could not be reached for comment.