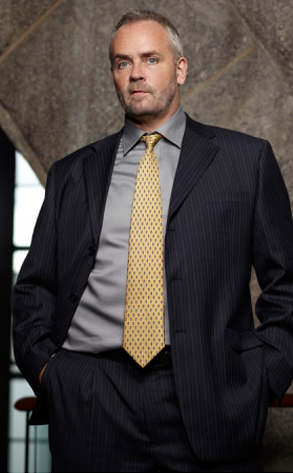 Virginia Sherwood/NBC
At this point, it might only be newsworthy when Richard Hatch isn't in prison, but as it happens, the Survivor and Celebrity Apprentice alum has finally begun serving his nine-month prison sentence in Brooklyn.
Hatch turned himself in to authorities back in March on his ever-persistent federal tax-evasion charges, and while he has remained in federal custody since then, he was only recently placed in a facility—namely, the Metropolitan Detention Center in New York, which houses approximately 1,000 male and female inmates.
The 50-year-old Hatch can at least console himself with knowing that he's in good famous company: Al Sharpton had a stint in the facility, as did Peter and John Gotti.
As for Hatch, or inmate No. 05559-070, his projected date of release from the facility is Dec. 12 of this year. Now if only he could stay out, that would be a real Christmas miracle.