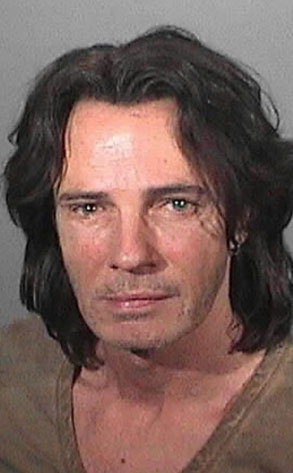 LASD
Forget "Jessie's Girl," Rick Springfield was probably wishing he had a good bail bondsman last night.
Fulfilling this week's quota of old stars achieving new infamy, E! News confirms that the soap star-turned-pop star was arrested on suspicion of misdemeanor DUI last night.
The '80s singer—who earlier in the day was threatening to flash the crowd at the L.A. Times' Festival of Books and who on Friday appeared in a live reveal for the Style network's How Do I Look?—was pulled over on the Pacific Coast Highway around 8 p.m. for an unknown traffic violation. Shortly into the stop, the officer smelled alcohol on the breath of the 61-year-old.
Field sobriety tests were conducted and failed, and Sheriff's Department spokesman Steve Whitmore told E! News that Springfield blew a 0.10 percent on the breathalyzer (a blood-alcohol content of 0.08 is California's legal limit). He was released after sobering up, around 2:10 a.m., on $5,000 bond.
—Reporting by Ashley Fultz