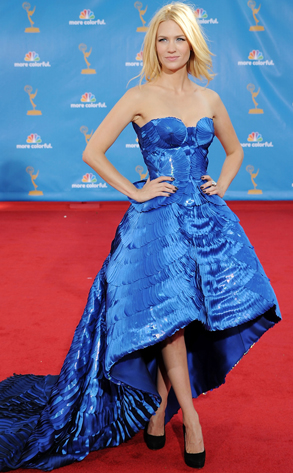 ©Frazer Harrison/Getty Images
Well, well, well. January Jones is havin' a baby.
The actress's rep has confirmed the joyous news to E! News, saying Jones "is happy to announce that she is expecting her first child this fall." (The identity of the fetus' father is apparently top secret, so let the uninformed but enthusiastic speculation about the baby's paternity commence!)
But hey, you know what else is happening this fall, besides January being all huge and exhausted, as the pregnant ladies often are? This fall they are filming season five of Mad Men. So here's the important part for us TV fans: What does this news mean for the constantly annoyed uterus of forlorn Betty Francis?
Here's what we can tell you about upcoming Mad Men plotlines: