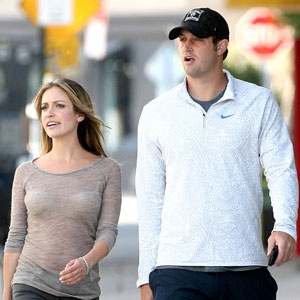 INFdaily.com
Score one for Kristin Cavallari!
We can confirm the former Hills star is engaged to Chicago Bears quarterback Jay Cutler. After dating less than a year, the footballer popped the question during a surprise vacation to Cabo San Lucas.
And some familiar faces right here at E! are actually the ones who set out to get these two lovebirds together...
It turns out Jay is friends with Chicago native Bill Rancic (who's married to our own Giuliana Rancic).
Jay confessed to Bill that he was crushing on Kristin, who has been longtime chums with our own Ken Baker and in turn informed K. Cav of Cutler's desires.
For whatever reason, the date never happened but Jay and Kristin did end up meeting at a Chicago Bears game in August and hit it off immediately. After they began dating, Kristin soon introduced Jay to her mom.
Congrats to the happy couple and so glad we could help make a love connection!
Jen Aniston, give us a call.