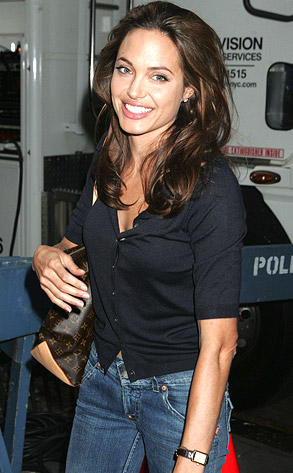 330/ZBP/ZUMApress.com
Angelina Jolie just bagged a lucrative endorsement deal.
E! News has learned exclusively that Jolie is set to be the face of an upcoming worldwide ad campaign for designer Louis Vuitton.
The print-only campaign, which is scheduled to launch this summer, will be marketed globally...
A source familiar with the deal between Jolie and the French fashion behemoth tells E! News that the actress will get paid "close to $10 million" for her high-end endorsement deal, believed to be the most lucrative of her career.
We hear that Annie Leibowitz will do the photo-snapping honors within the next couple of weeks.
A rep for Louis Vuitton had no comment. Jolie's publicist did not return calls seeking comment.
Jolie, who last year ended a long-term endorsement deal with St. John and recently launched a jewelry line, has long been a fan of the brand, often sporting its handbags in public.
Past celeb endorsers of L.V. have included Jennifer Lopez and Madonna.