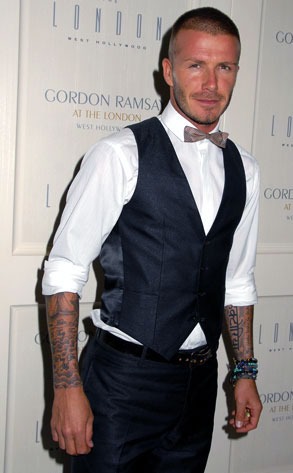 Barry King/WireImage.com
• David Beckham will be at Beijing's closing ceremonies to pick up the Olympics and bring them over to London. His hometown will then face the impossible challenge of out-opening-ceremonying China in 2012.
• When Jessica Simpson talked abuse to Elle, she may have been referring to the mean girls of her high school who were jealous of her rack.
• Most recent Mayer/Aniston reports say that Jen broke up with John because of his "roving eye." After three strikes, he was totally out, and now look how sad he is.
• It only took 13 years for Full House's Uncle Joey to admit he really hurt Alanis Morissette way back whenever they dated. Better late than never?
• Mary-Kate Olsen is reportedly "burning" through her annual $20 million income by spending too much on travel, jewelry, clothes and especially security. That sounds fun!