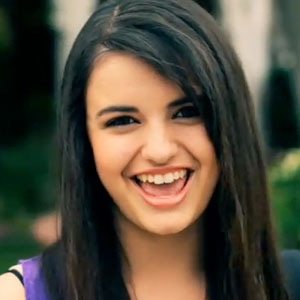 This isn't the kind of shout-out a young celeb wants.
Anaheim police confirmed Tuesday that they're investigating two death threats made last month against Rebecca Black, the 13-year-old YouTube sensation whose infectious tune "Friday" landed her a top-notch manager and face time on seemingly every major talk show.
But despite the millions of clicks, not everyone's a fan.
"In essence, the threats were related to getting the music off the Internet or they were going to kill her," police spokesman Sgt. Rick Martinez said. "We can't validate how serious they are, but we do take it seriously."
One threat was phoned in and another emailed, Martinez said, adding, "In the meantime, we are keeping an extra eye out for her."
"We are working together with the Anaheim Police Department to ensure Rebecca's safety at all times," added the teen's rep.