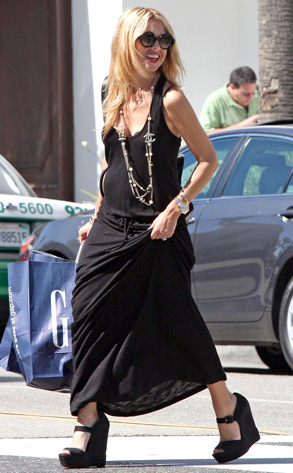 Flynetpictures.com
Whoa! Rachel Zoe already looks red carpet-ready herself!
Despite having just given birth to her son Skyler a little over three weeks ago, the stylist to the stars was spotted toting a big Gap bag in Beverly Hills over the weekend appearing as if that whole pregnancy thing never even happened.
Mind you, the petite fashionista looked rather slender even while she was baby bumpin', but it's still pretty impressive nonetheless.
Sure gives a whole new meaning to shop 'til you drop!