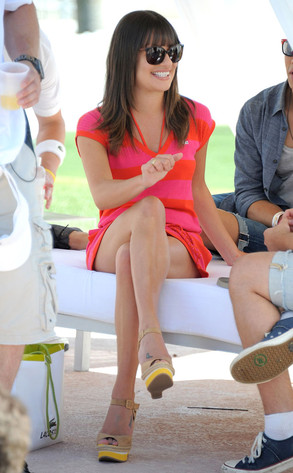 Jordan Strauss/WireImage
A few Glee stars ditched New Directions this weekend and hit Coachella in the desert to watch other people sing for once.
Lea Michele, Chord Overstreet and Harry Shum Jr. all checked out the concerts together from the VIP area Saturday, where one of them was trying to go incognito.
"Harry introduced himself to two girls as Jerry from San Luis Obispo and said he was unemployed," an eyewitness reports. "The girls played along even though they knew who he was."
But when one girl jokingly called "Jerry" over to sit with them later, Lea couldn't resist making fun of her...