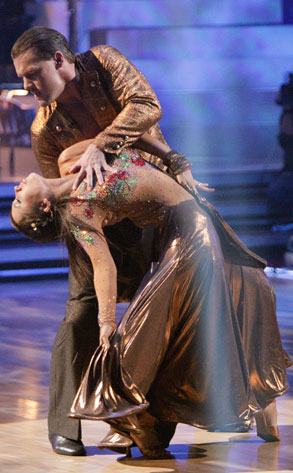 ABC/ADAM TAYLOR
Cheryl Burke is still in pain.
The pro-dancer injured her thigh and groin area during her Monday-night performance with partner, pro wrestler Chris Jericho. "My adrenaline just overpowered me a little bit," she says. "There's a part in the paso doble where I go down, and I went down a little too fast. I think I overstretched it and ripped something in there."
Ouch.
She's been forced to hang up her heels—but for how long?