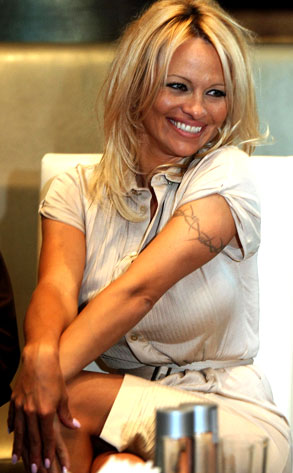 MARWAN NAAMANI/AFP/Getty Images
If things go well for Pamela Anderson and her new man, she could soon become royalty.
Anderson has been quietly seeing a man from the United Arab Emirates. And he's not just any man—the dude is a member of Abu Dhabi's royal family, a source exclusively tells me.
The blond bombshell star of E!'s new Pam: Girl on the Loose is being tight-lipped about the mystery beau, but we've got some details for you...