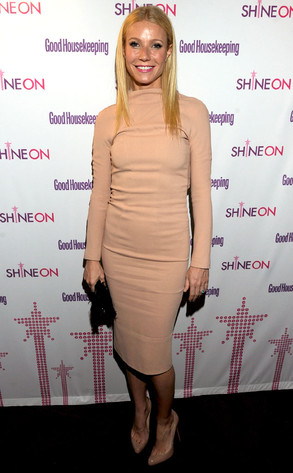 Kevin Mazur/WireImage
Actress, mother, Gooper and author Gwyneth Paltrow really wants us to think she's just like us.
See, her new cookbook, My Father's Daughter, is being released today. And although she threw herself a private, star-studded launch party Monday with celeb friends like Jay-Z, last night Gwynnie was a surprise guest at a very mass-market event: Good Housekeeping's Shine On awards in New York City.
(Because no one keeps their house better than Gwyneth!)
So what wisdom did she have to share with the audience at Radio City Music Hall?