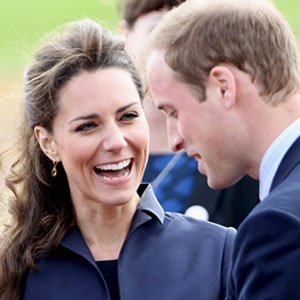 Chris Jackson/Getty Images
When Prince William and Kate Middleton get married on April 29, E! will be the best date to bring with you for the big event. Here's how to watch:
Live From the Royal Wedding on E!
Tune in to E! for wall-to-wall live coverage of the arrivals, the ceremony, the dress, the kiss, everything! Hosted by Giuliana Rancic and Dermot O'Leary, along with Catt Sadler, Louise Roe, Robbie Laughlin and royal expert Angela Rippon, live coverage starts at 4 a.m. ET / 1 a.m. PT.
Royal Wedding Livestream on E! Online
We'll be streaming live from London for 10 hours, starting at April 29 @ 1 a.m. ET / April 28 @ 10 p.m. PT. Make sure to keep checking out the site all day for all the photos, expert fashion analysis, breaking news, liveblogs, video and more.
On Your Facebook Wall
By simply being a fan of E! Online's Facebook page, you'll be able to watch and share the union of William and Kate live from your own Facebook page. Make sure and RSVP on Facebook so you don't miss a second!
On Your iPad
We'll be livestreaming on the free Live From the Red Carpet app. Download it from App Store to attend the wedding of the 21st Century from pretty much anywhere.
Make sure and follow @royalswed on Twitter for all the breaking news on Will and Kate's big day.